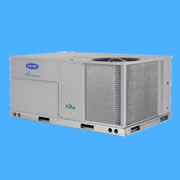 Aging heating and cooling systems operate less efficiency than new ones, and over time, they break down completely. When you require commercial heating, ventilation and cooling services anywhere near Athens, AL, you can depend on Artic Refrigeration Service, Inc. to be there for you, and do the job right. Our skilled, professional service technicians stand ready to take up your HVAC-related concerns. Our commitment to complete customer satisfaction is second-to-none, and is the main reason why our customers make us their first choice for value quality.
We're Here to Help!
Our commercial HVAC packages span the range of services from inspections to installations, maintenance, and repairs. Our mission states that no job is too great or too small. We pledge to finish your project on time and within budget. No matter the size and scope of your project — whether you require a minor repair or a complete system overhaul, our trusted team stands ready to deliver accurate, dependable results.
We invite you to contact us to schedule an on-site consultation to discuss your current commercial HVAC service needs and learn more about how our commercial HVAC services can benefit you. Call today to set up an appointment.